6 August 2018
Newsletter Articles
Principal's Report
Last week, all Catholic schools across Queensland celebrated Catholic Education Week. This annual event is held to promote the special ethos of Catholic Schools and to highlight the great things that take place in Catholic schools everyday. The theme this year was: Discovering New Horizons. You may have seen the banner hanging up outside the front of school.
Catholic Education strives to make a difference in the lives of those in our schools and in the wider community by challenging young people to live out the message of Jesus and to reach their full potential as a compassionate, contributing, life-giving members of society. There are 304 Catholic schools in Queensland that educate around 147,000 students and employ more than 19,000 teachers and staff, and most of whom celebrated Catholic Education Week in some way last week.
Last Monday, all of the Sacred Heart Staff attended Bishop's Inservice Day in Quilpie along with staff from St Finbarr's Quilpie, St Mary's Charleville and members from the Toowoomba Catholic Schools Office Leadership Team. Our special guests were Fr Richard Leonard, Bishop Robert McGuckin and Dr Pat Coughlin. Fr Richard Leonard spoke about the 'big picture' of young people and religion in Australia today. He also explored 4 signs of Liberation – obedience (through listening), joy (tell your face about it), compassion (fellow feeling) and humility (being grounded). He was a very engaging speaker and I am sure every staff member took something away from it.
Also, during Catholic Education week teachers, parents and the Year 5/6 students are invited to fill in a school satisfaction survey. Some parents may have received an email already. This data is collected each year and your response is very important to us to continually improve our school. If you did not receive an email, you can still do the survey anonymously using the following information.
Enter the relevant Survey ID as listed below.
Click SUBMIT.
Logoff to save and record the responses.
Parent Survey ID: 6895-RrpA
Closing Date: 12th August, 2018
Have a great week.
Polly Crawford
Acting Principal
Middle Leader/LST Report
Improving student outcomes is the core business for all here at Sacred Heart. But it is not just the job of the teachers and school officers, it should also be the highest priority for students and parents as well. This term we are working on helping students improve their own learning dispositions, starting with a focus on 'persistence'. Instead of refusing to complete a task because he/she thinks it is too hard, students are expected to be persistent and at least try! 'Give it a red hot go' is what I say to the Yr 5/6 students on a daily basis. We are hoping that all parents and caregivers will also get on board with our persistence pilgrimage and encourage students to apply themselves to all learning tasks at school…even the tough ones. To help us, it would be great if parents and caregivers could use the word persistence with children at home and talk to them each day about tasks that required this skill. Expecting children to persist and complete tasks at home will also help make this a lifelong skill.
Teachers have been working hard to plan the units of work for classes this term. They continue to keep the focus on improving reading and have incorporated high-yield teaching practices from the Diocesan Reading Improvement Strategy into all areas of the curriculum. Teachers are completing professional development to improve the 'shared reading' aspect of their daily program. Shared reading gives students a chance to practice the skills of reading with the teacher providing a model of 'how' these skills should be done.
We are also working on building reading stamina for students and have set a school wide goal which we will endeavour to achieve by the end of this term. Stamina reading is a time when students read independently and apply the skills of reading to texts of an appropriate level for each individual. The texts are chosen largely by the students which means they should hold his/her interest. Teachers monitor students during stamina reading to ensure that each and every student has his/her eyes locked on the text. We encourage parents to do this at home as well to ensure the children are fully engaged and actively participating in reading (not being distracted!) The more they read, the better they get!
Mrs Haig.
Calling For Prep Enrolments 2019
Is your child born between 1st July 2013 and 30th June 2014? If so, your child is eligible to be enrolled for 2019. Prep Enrolment packages are now available at the front office or if you know of a child please come and collect a package. We will be conducting Prep interviews towards the end of this term and we will be holding Transition days in Term 4.
Athletics Carnival
This Friday, all of our students will be participating in our school Athletics Carnival. Events will include shot put, discus, long jump, high jump, sprints and ball games. Below is the agenda for the day. On Wednesday afternoon at 2pm, students born between 2006 to 2009 will be competing in the 800m race. We would love you to come and cheer our students on!!!
Canberra Trip 2018
In Week 2, the Year 6 students and Miss Crawford had a wonderful time exploring the sights of Sydney and Canberra along with St Finbarr's Quilpie and St Mary's Charleville. The students thoroughly enjoyed visiting Questacon, participating in a role-play at old and new Parliament House, laying a wreath and exploring the discovery zone at the War Memorial Museum and seeing snow for the first time. Students also loved ten pin bowling and playing laser skirmish in the evenings. We would like to sincerely thank our wonderful Year 6 parents who have spent the year fundraising to enable our students to have the opportunity to visit Canberra. It was definitely a worthwhile experience!!
Year 6 Canberra and Sydney Trip 2018
QLD Cricket
Last week all of our students participated in a QLD cricket workshop. Students played a number of games and activities to practise the skills of catching, throwing, batting, running and coordination. Lots of fun was had by all and everyone received a prize.
QLD Cricket Workshops
Sacred Heart Has a New School App!
Sacred Heart now has an App. Please follow the directions below to download – it is free!!! We will be sending out notifications regularly. When you download the App make sure you join the class groups in which your child/ren are in. If you need any assistance please pop into the office.
SZapp is a great way to keep up to date with our latest news and information. Using SZapp will give you easy access to information such as:
Newsletters on the go
Latest News & Reminders
Calendar
Policies and Documents
Event Bookings
Digital Forms
When subscribing to Sacred Heart Primary School Cunnamulla please make sure that you add yourself to any of the applicable groups. This will ensure that you are receiving all relevant notifications.
SZapp
Learn how to install the app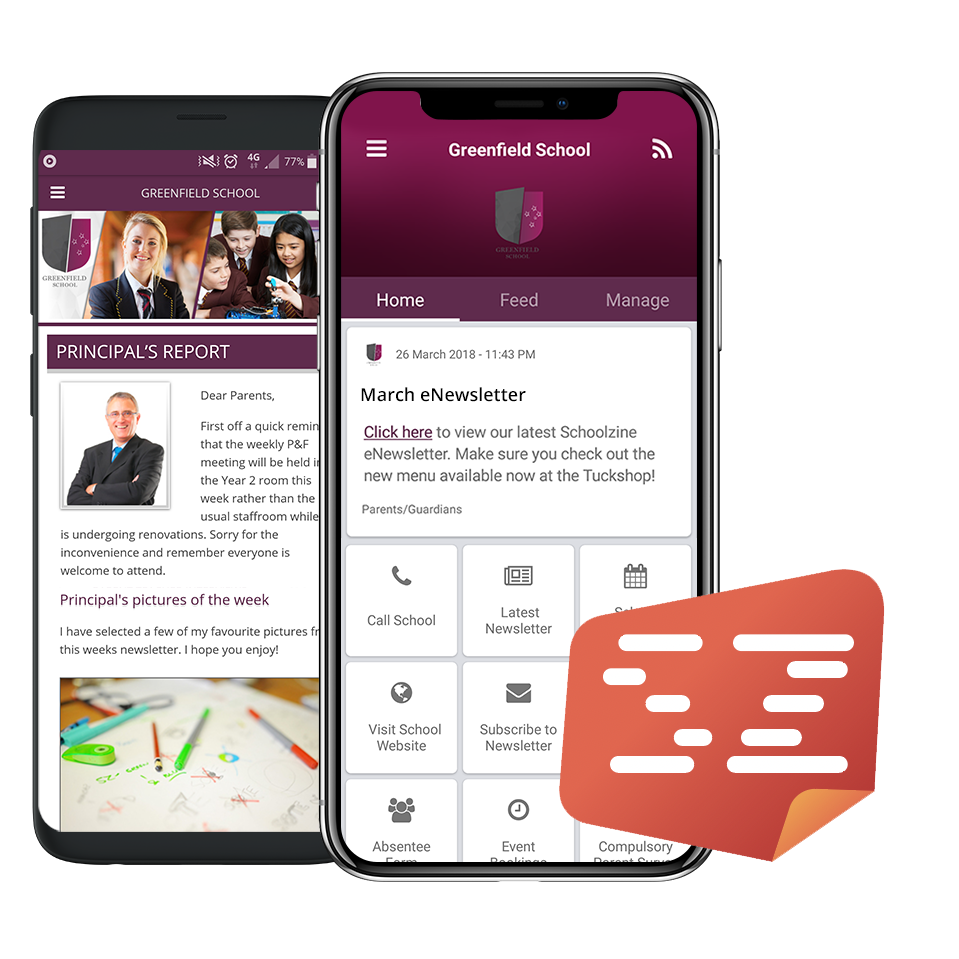 Apple Devices:
On your device, open the App Store.
Search the App Store for SZapp.
Download and install SZapp.
Android Devices:
On your device, open the Play Store.
Search the Play Store for SZapp.
Download and install SZapp.
Find your School
Select your school's region.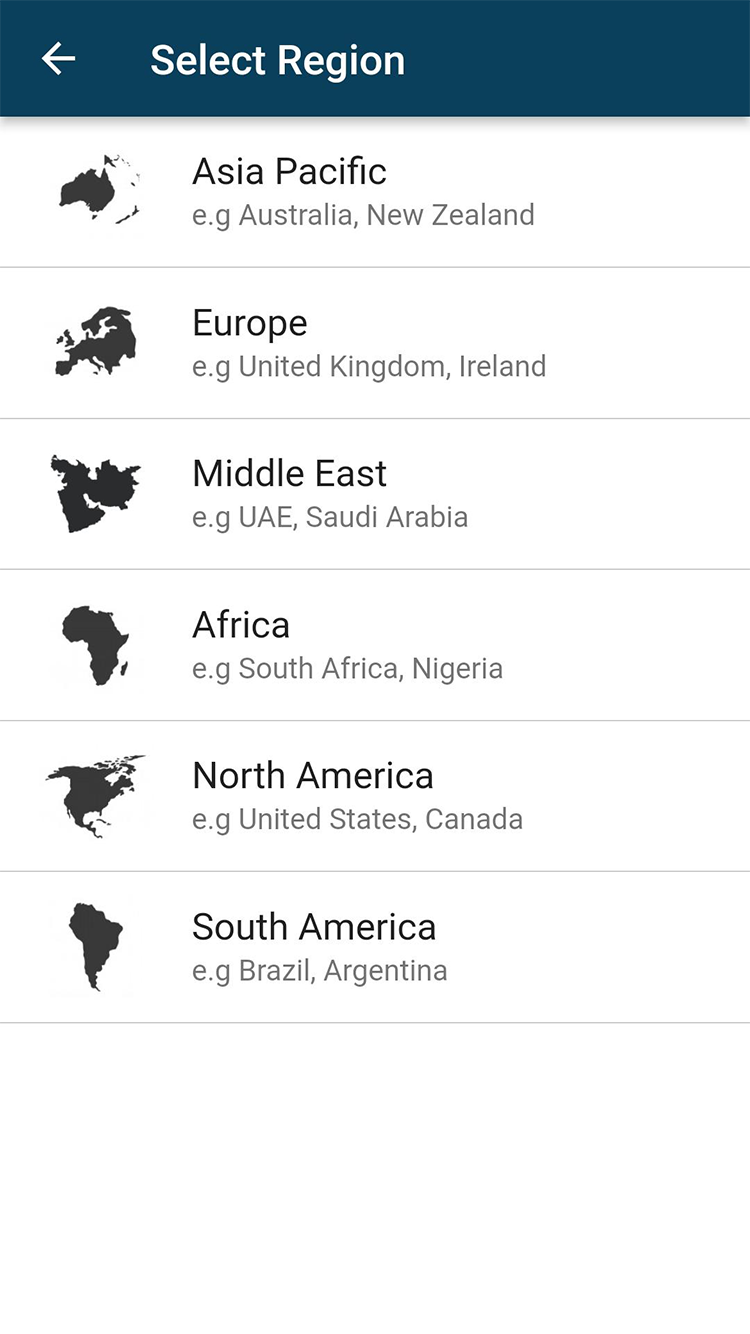 Search for and select your school.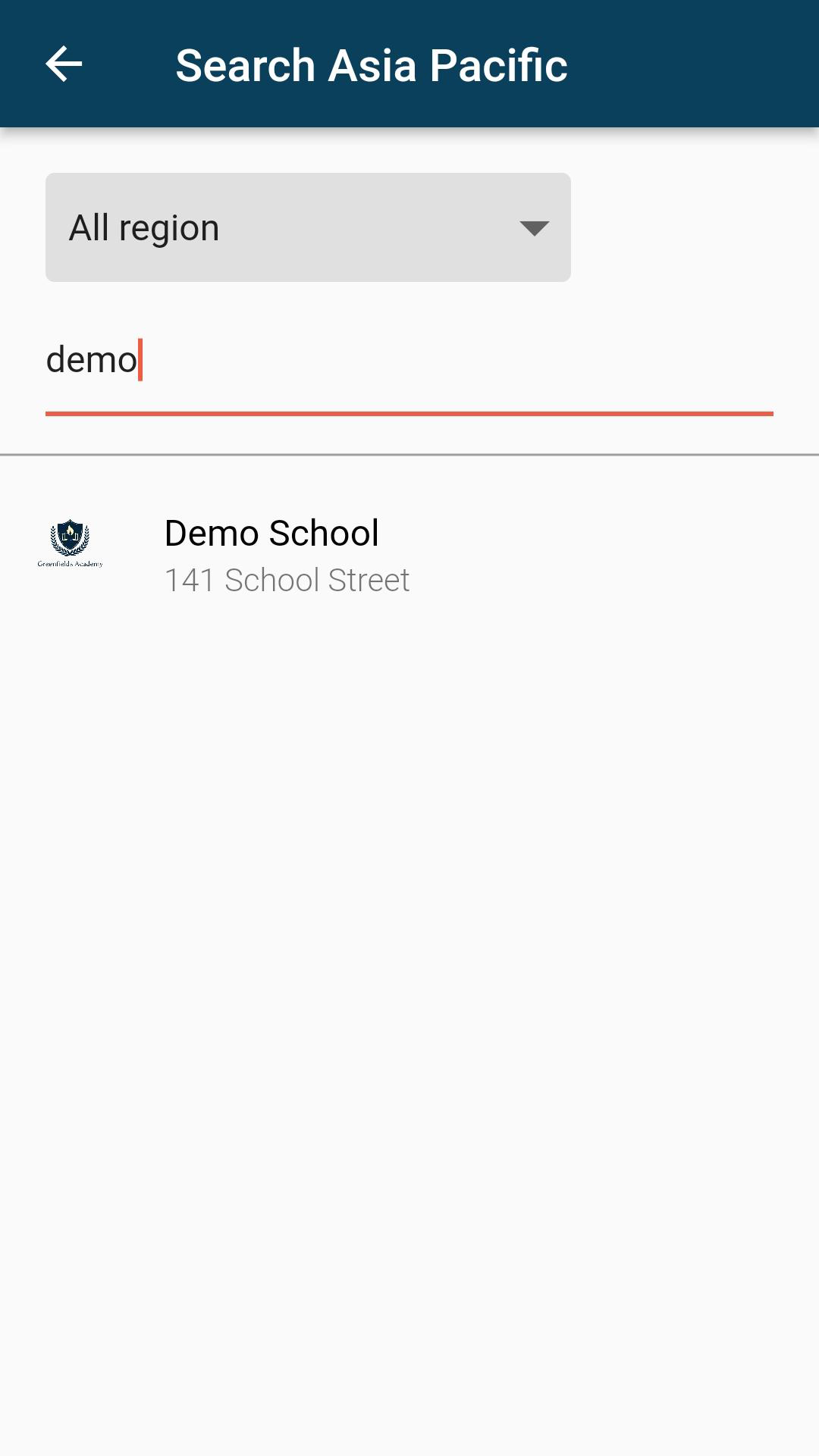 Register a User
Before you can add your school, you will need to register.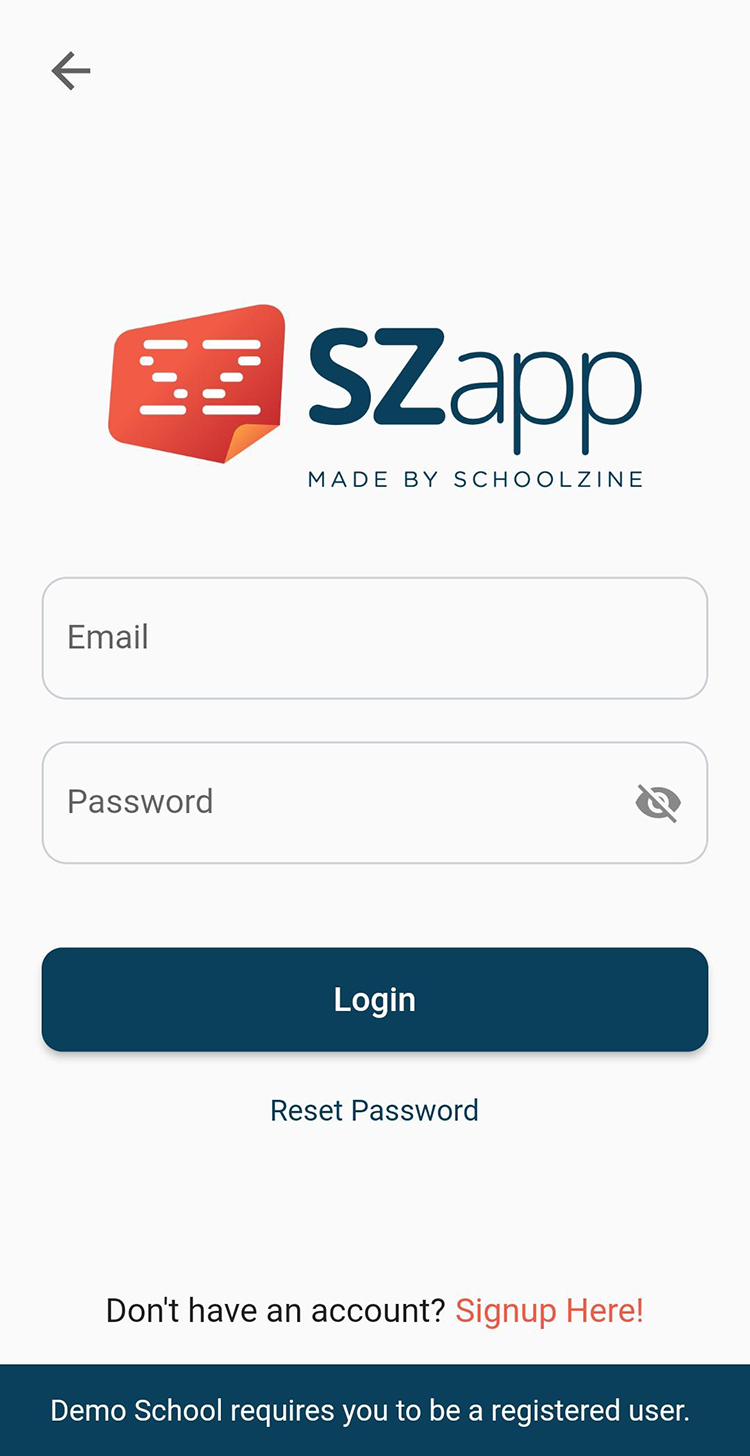 Enter your email and name.
Create your password.
Confirming your Email Address
Once registered you will be sent an email to confirm your email address. Open your mail program and click/tap the URL to confirm.
Upon completion, you will then be shown a confirmation screen.
Allowing Permissions
Upon installation of the update, you will be asked to allow access to storage on your device. This is required to ensure that SZapp can access the necessary files to store crucial data on your device.
Please click the affirmative options on each pop-up.
Note: The pop-up message you see may differ depending on your device.
Managing Notifications
Choose which group/s you would like to receive notifications from.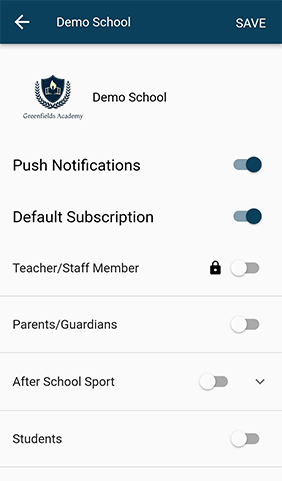 Groups with arrows indicate that there are sub-groups which you can join.
Home
The Home tab displays the most recent news item and links to important school information and tools.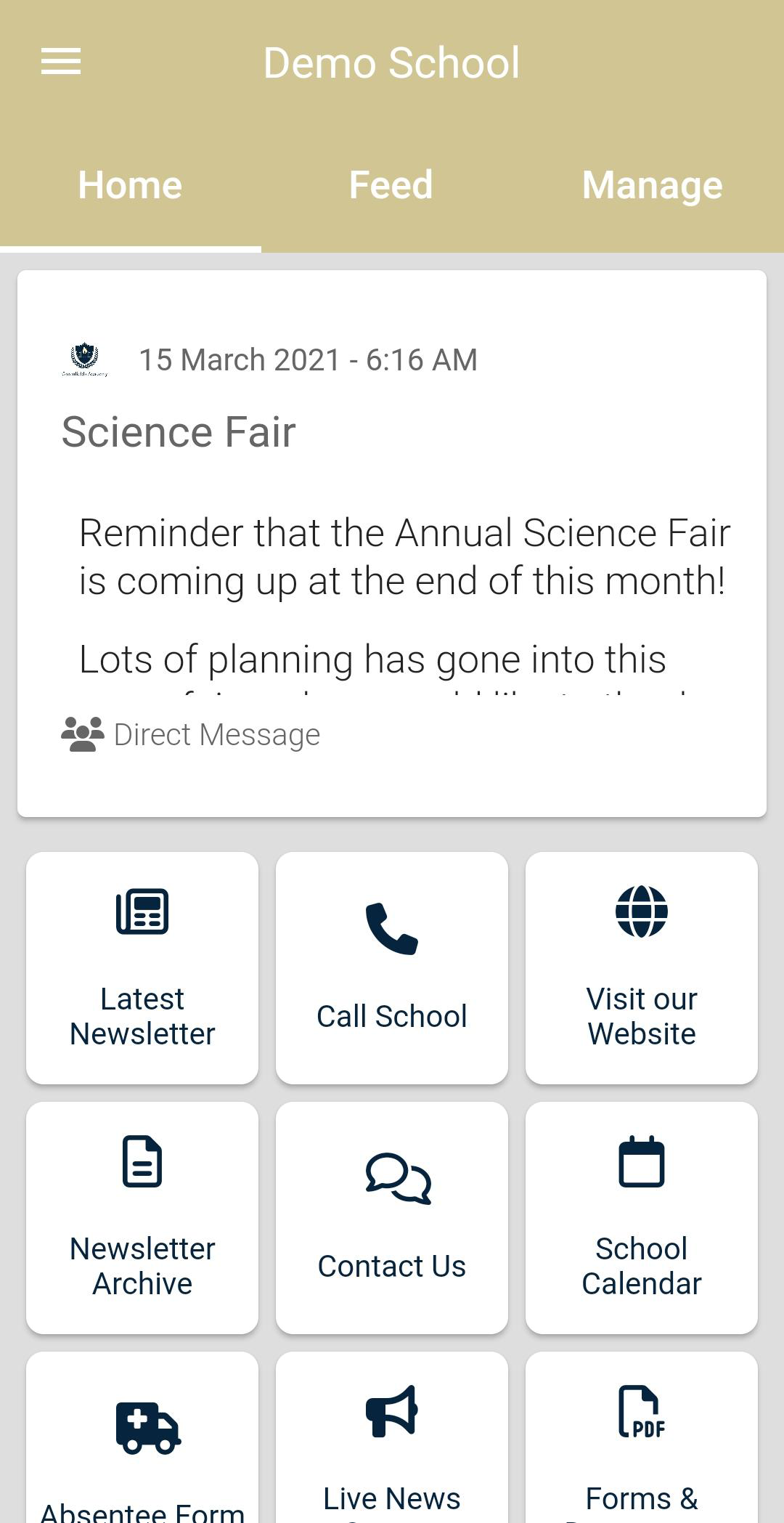 Feed
The Feed tab shows a summary view of all news items which you have subscribed to.
Manage
The Manage tab allows you to customise what information shows in your news feed and what push notifications you will receive.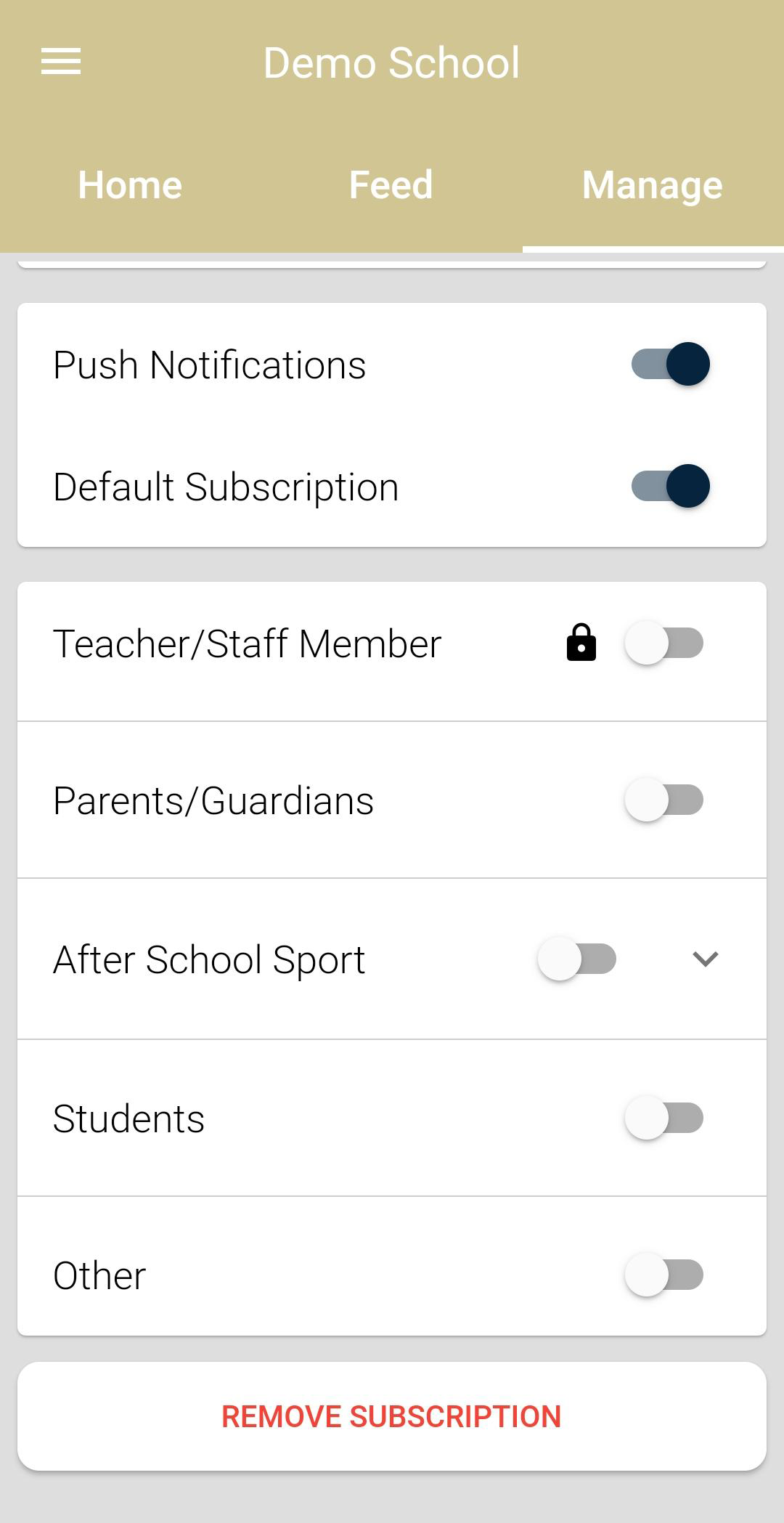 For more information please view our FAQs
Hot Homemade Chicken Pies and Popper Meal Deal $4
On Wednesday 22nd August, we will be selling hot chicken pies to raise money for two of our students who have been selected to play in the South West Rugby League girl's competition. If you would like to order the meal deal, please fill in the attached form and return to school by Monday 20th August.
Prep/1 News
In Science this Term, Prep/1 students have been learning about animals and their need for survival. We have learnt that animals and people need food, water and shelter to grow. At the end of the Term students will create a habitat diorama using boxes and craft materials. It would be great if you could bring in a shoe-box or similar sized box for your child to use for this activity.
Mrs Standfield.
Prep/1 participating in stamina reading and practising their writing skills
Year 2/3 News
What a fantastic start to the term! Already in week 4. In the Year 2/3 class we have been working hard in all our subjects, but I would particularly like to mention how hard the students have been working in English. In phonics we have been focusing on the long vowel sounds, saying, reading and writing them. Across reading and writing we have been looking at fairy tales which will be our main focus over the term. Students have had the opportunity to act out fairy tales, summarise fairy tales, write about characters and settings using appropriate nouns, adjectives and verbs. We look forward to sharing our hard work with you all next time.
Kind Regards,
Miss Fitzpatrick and the Year 2/3 class.
Year 2/3 students participating in guided reading lessons and practising their sight words
Year 3/4 News
This fortnight has been a very busy one for the Year 3/4 class. In Literacy, we have been answering the question, 'What makes Roald Dahl books so interesting?' To answer this, we have been reading the novel, 'James and the Giant Peach', investigating the language and sentence structure that Roald Dahl uses to entertain his readers. Mathematics has been all about angles. The class enjoyed going on an 'angle hunt' to find all of the obtuse, right and acute angles around the school. In HPE, we have been practising our high jump, long jump and 800m running for the Athletics Carnival. During Science lessons, we will be designing our own push and pull toys. It would be greatly appreciated if students could start bringing in any unwanted boxes, bottle caps, string or toilet rolls to help us build these.
Have a great week!
Miss Taylor.
Year 3/4 writing about the story 'James and the Giant Peach'
Year 5/6 News
Will the 5/6 class survive? This week the students were introduced to their survival challenge to plan, go and report on an expedition. Students have begun preparing for their class expedition through learning to journal and take scientific observations. We have begun cracking codes through using new knowledge of multiples, factors, prime and composite numbers. Students have been very excited to learn about the History of Convicts and Early Explorers. The class is completing a novel study on Hatchet, a survival story of a plane crash victim. Students have reflected on discovering new horizons as part of celebrating Catholic Education Week and have prepared a Liturgy to share with everyone. I am looking forward to the next step in planning our expedition.
Mrs Fagan.
Year 5/6 scientific observations
Class and Uniform Awards
Prep/1

Bella Woods

For great number work in Mathematics.

Amy King

For great work using strategies in reading.

Year 2/3

Aleena Martin

For working hard to improve her reading.

Goothala Rynne

For always persisting with difficult tasks.

Year 3/4

Caileb Thorpe

For ensuring his work is presented neatly.

Tibian Evans

For being a role model in class.

Year 5/6

Kellie Brain

For creating a detailed Scientific observation.

George Schmidt

For his amazing effort in Science.

Uniform

Hayden Nobbs

For wearing your uniform with pride.

Chloe Murphy
Happy Birthday
Happy birthday to all Students & Staff that have a birthday this fortnight.
Jacob Russell – 31st July
Felicity Higgins – 2nd August
Ella Partridge – 4th August
Lily McCarthy – 12th August
Miss Ferguson – 4th August
Student Protection
Our Schools Student Protection Contacts are:
Mrs Kathleen Fagan (Teacher/Librarian)
Mrs Carolyn Crick (Admin Officer)
Mr Mike Thomason (School Guidance Counsellor)
Miss Polly Crawford (Acting Principal)
School Fees
School Fee accounts have been sent home this week. Accounts are due by Friday 14th September 2018. At Sacred Heart, we have several payment options for your convenience: Cash, Cheque, ETPOS, Direct Debit and Centrepay. For further details on these payment options please see the school office.
Direct Deposit Details
| | |
| --- | --- |
| Account Name | Sacred Heart Primary School |
| Account Number | 525130100 |
| BSB | 064 786 |
| Reference | Account Number |
Uniform Reminders
The school uniform represents the pride we have for our children and our school. A smart, neat and user-friendly uniform encourages the children to take pride in their appearance and in the school. The school uniform requirements:
Polo Shirts

Green/Yellow polo shirt (available from the school office)

Sports Shirt

White polo shirt (available from the school Office)

Worn once a week – on Thursdays.

Skorts or Shorts

Bottle green skorts

Bottle green shorts

Socks

White socks

Shoes

ALL BLACK shoes (preferably joggers)

Flat brown/black sandals (optional)

COLOURED JOGGERS ARE NOT SCHOOL UNIFORM

Hat

Green school hat (available from the school Office)

Tracksuit Jumper

Bottle green tracksuit jumper

Tracksuit Pants

Bottle green tracksuit pants

Skivvies

A green, white or yellow skivvy may be worn underneath the school shirt.

Beanies and Scarves

Bottle green
Hats: Our school policy is 'NO HAT – NO PLAY'. A green school hat must be worn and can be purchased form the office.
Jewellery: The only jewellery allowed is one set of fine studs or sleepers, a chain with some form of religious significance and watches.
Nail Polish: Nail polish is not to be worn.
Hair: Children's hair must be neat and tidy. If hair is below the collar it needs to be tied back with appropriate white or green accessories. It is expected that hairstyles reflect the code of dress required by the school. The colouring of hair and unusual hairstyles are not acceptable.
Tuckshop
Thank you to all the parents who volunteer in our school tuckshop. We are always looking for more volunteers for this month, so if you are interested please let the office know. We just ask that cars be parked outside the school grounds to ensure student safety.
Tuckshop Roster
| | | |
| --- | --- | --- |
| Day | Volunteer | Cake Cooker |
| Friday 10th August | Carla Mills | Yvonne Brain |
| Monday 13th August | Kirsty Schmidt | Alice Behrendt |
| Friday 17th August | Lauren Schmidt | Mandy Hoyling |
| Monday 20th August | Leesa McCarthy | Leesa McCarthy |
| Friday 24th August | | Dannita partridge |
| Monday 27th August | Hamish Maher | Sam Jones |
| Friday 31st August | | Carolyn crick |
Sacred Heart Parish
Church Times
Sunday 12th August – Eucharistic Service @ 9am
Sunday 19th August – Mass @ 5.30pm
Saturday 25th August – Mass @ 5:30pm
Sunday 26th August – Mass @ Eulo 9am
Community News
Term 3 Important Dates
Wednesday 8th August

800m Races 2pm (Students born between 2006-2009)

Thursday 9th August

Assembly 8:45am

Friday 10th August

SHPS Athletics Carnival

Tuesday 14th August

Year 5/6 Coding Kids Workshop

Wednesday 15th August

Cosentino Keynote Speech

Friday 17th August

District Athletics at Cunnamulla State School

Tuesday 21st August

Suzanne Cavanagh, Sue Keefer and Brett Leadbetter Visit from TCSO

Wednesday 22nd August

Suzanne Cavanagh, Sue Keefer and Brett Leadbetter Visit from TCSO

Homemade chicken pie lunch

Thursday 23rd August

Under 8s Day at Cunnamulla State School 9am-12pm

Friday 24th August

Assembly 8:45am

Wednesday 29th August

Magic Show 11:30am

Mike Thomason Visiting

Thursday 29th August

Mike Thomason Visiting

Friday 30th August

Father's Day Liturgy 2pm

Thursday 6th September

Regional Athletics

Friday 7th September

Assembly 8:45am

Regional Athletics