24 July 2018
Newsletter Articles
Principal's Report
Welcome to the first edition of our Schoolzine newsletter. Parent and school communication is an essential and key element in supporting the delivery of a quality education for all students. I am hoping with the update of our school newsletter and the addition of a school app, we are able to communicate more effectively to parents and the community about our students' learning, updated policies and procedures, important dates and information and much more.
Much research has been conducted to determine the effectiveness of parent involvement and engagement on student learning. John Hattie, a highly respected educational researcher, explains that high effect size (improved student performance) occurs when parents have high expectations for learning and achievement for their child. There are many ways a parent can be involved and support their children's learning at home. These include:
Setting high expectations and consistent standards
Establishing routines that promote health and wellbeing
Showing interest in their child's learning and giving specific praise
Being a positive role-model
I am looking forward to your continued support and help throughout the rest of the school year.
Have a great week.
Polly Crawford
Acting Principal
Sacred Heart Primary School Cunnamulla has a new app!
SZapp is a great way to keep up to date with our latest news and information. Using SZapp will give you easy access to information such as:
Newsletters on the go
Latest News & Reminders
Calendar
Policies and Documents
Event Bookings
Digital Forms
When subscribing to Sacred Heart Primary School Cunnamulla please make sure that you add yourself to any of the applicable groups. This will ensure that you are receiving all relevant notifications.
SZapp
Learn how to install the app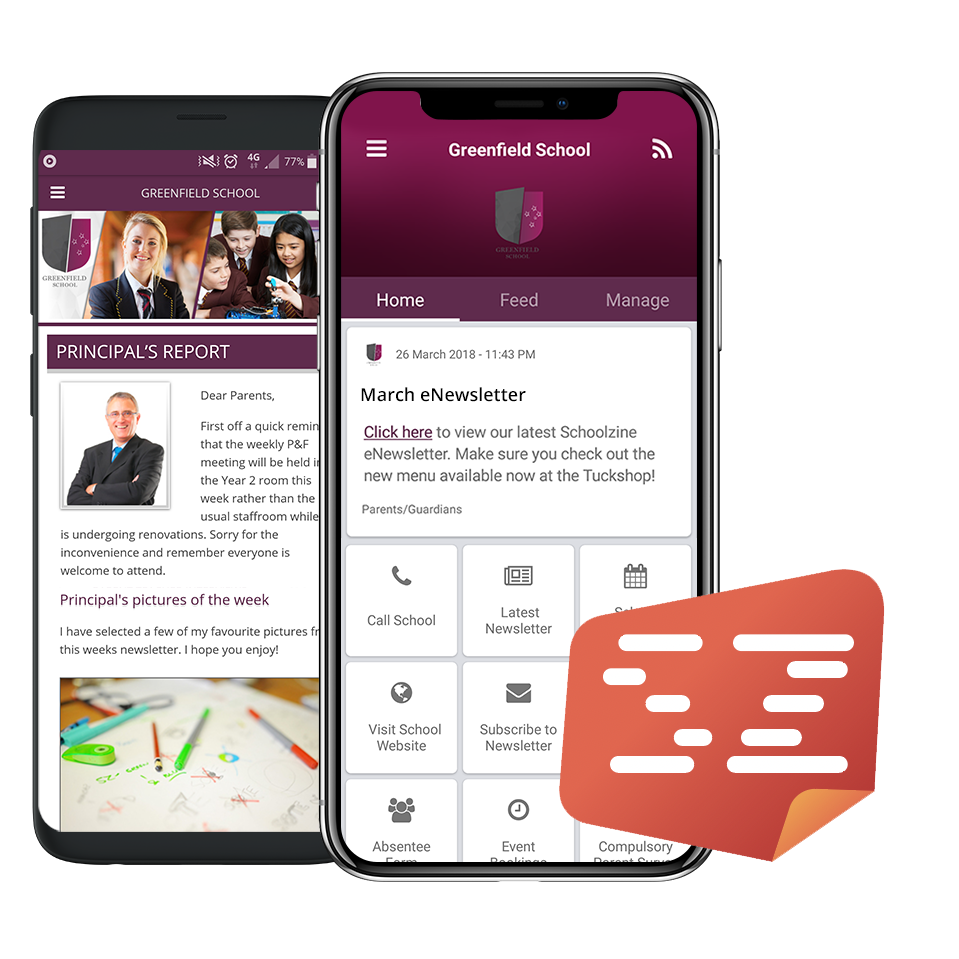 Apple Devices:
On your device, open the App Store.
Search the App Store for SZapp.
Download and install SZapp.
Android Devices:
On your device, open the Play Store.
Search the Play Store for SZapp.
Download and install SZapp.
Find your School
Select your school's region.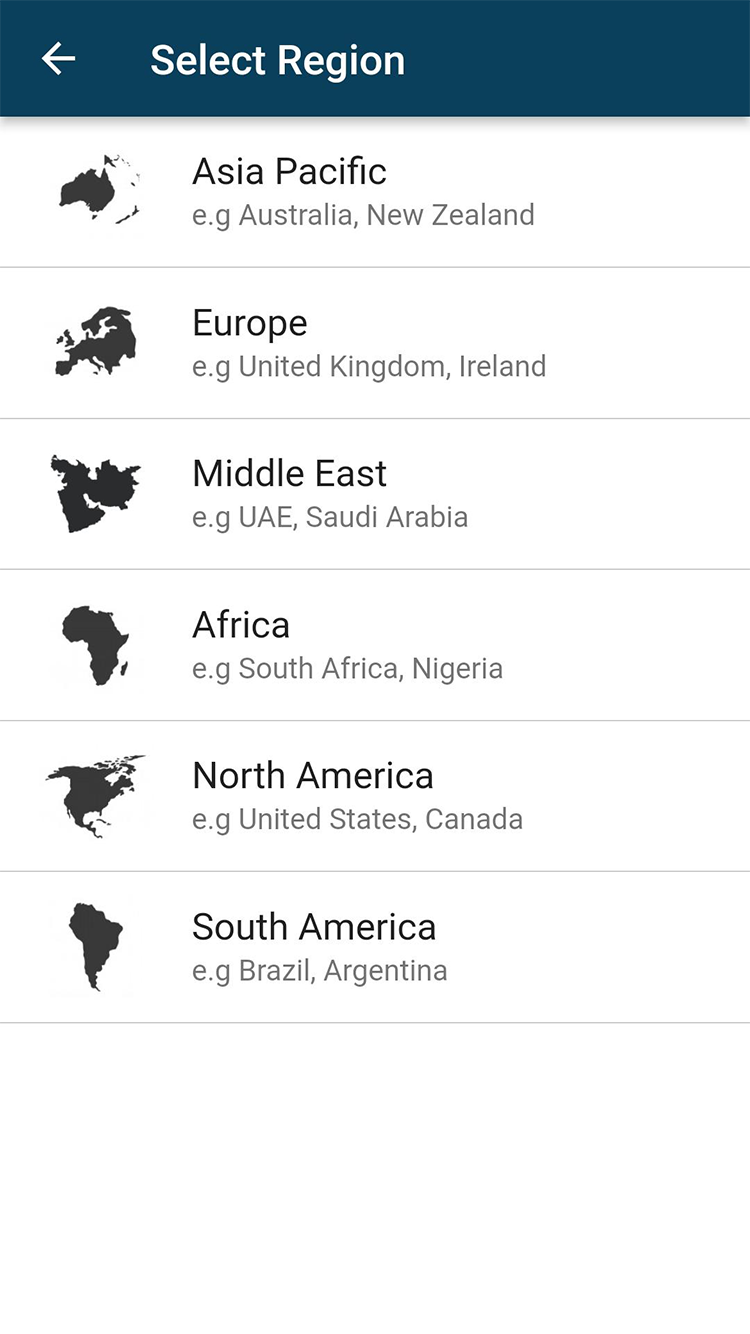 Search for and select your school.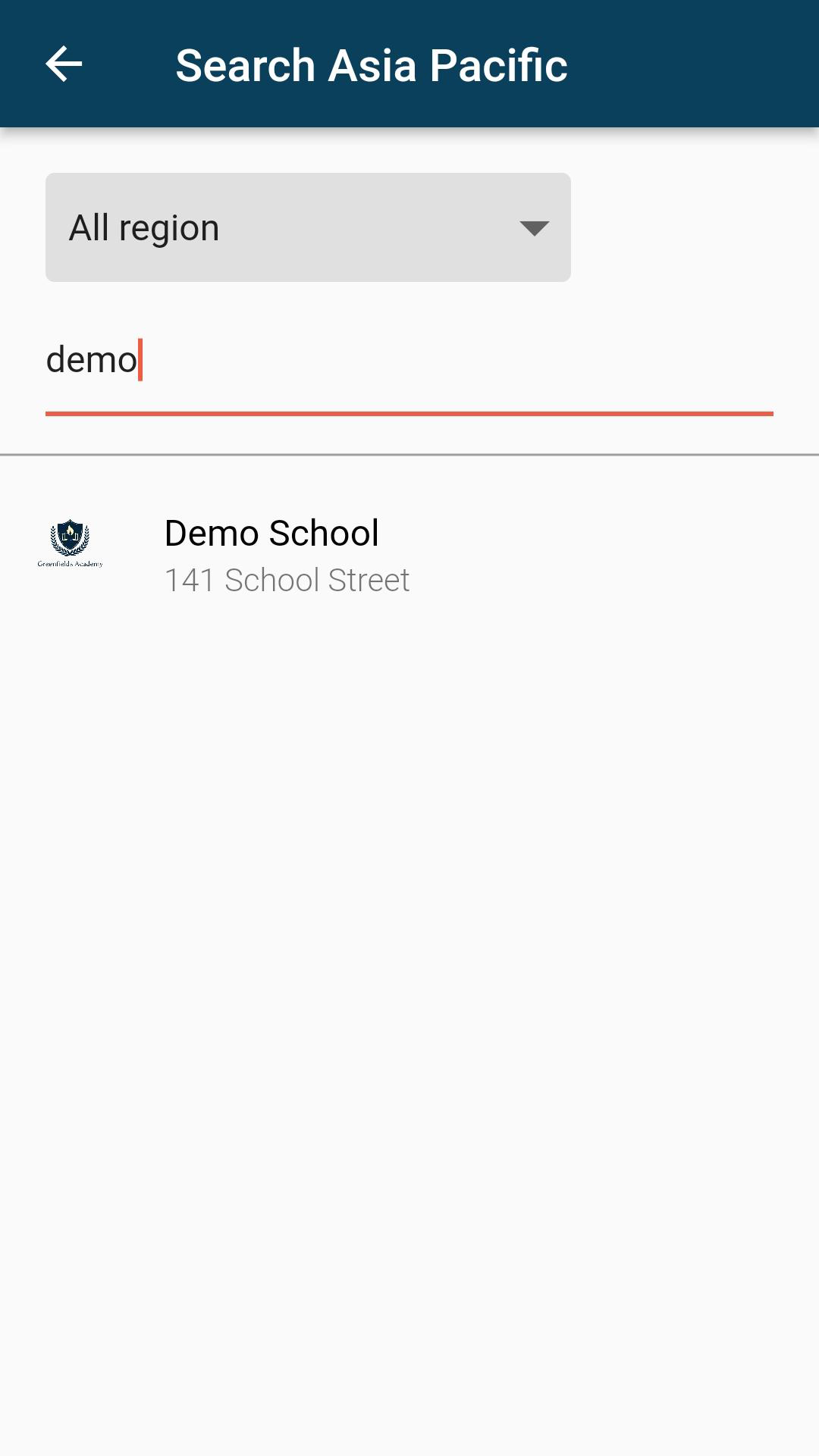 Register a User
Before you can add your school, you will need to register.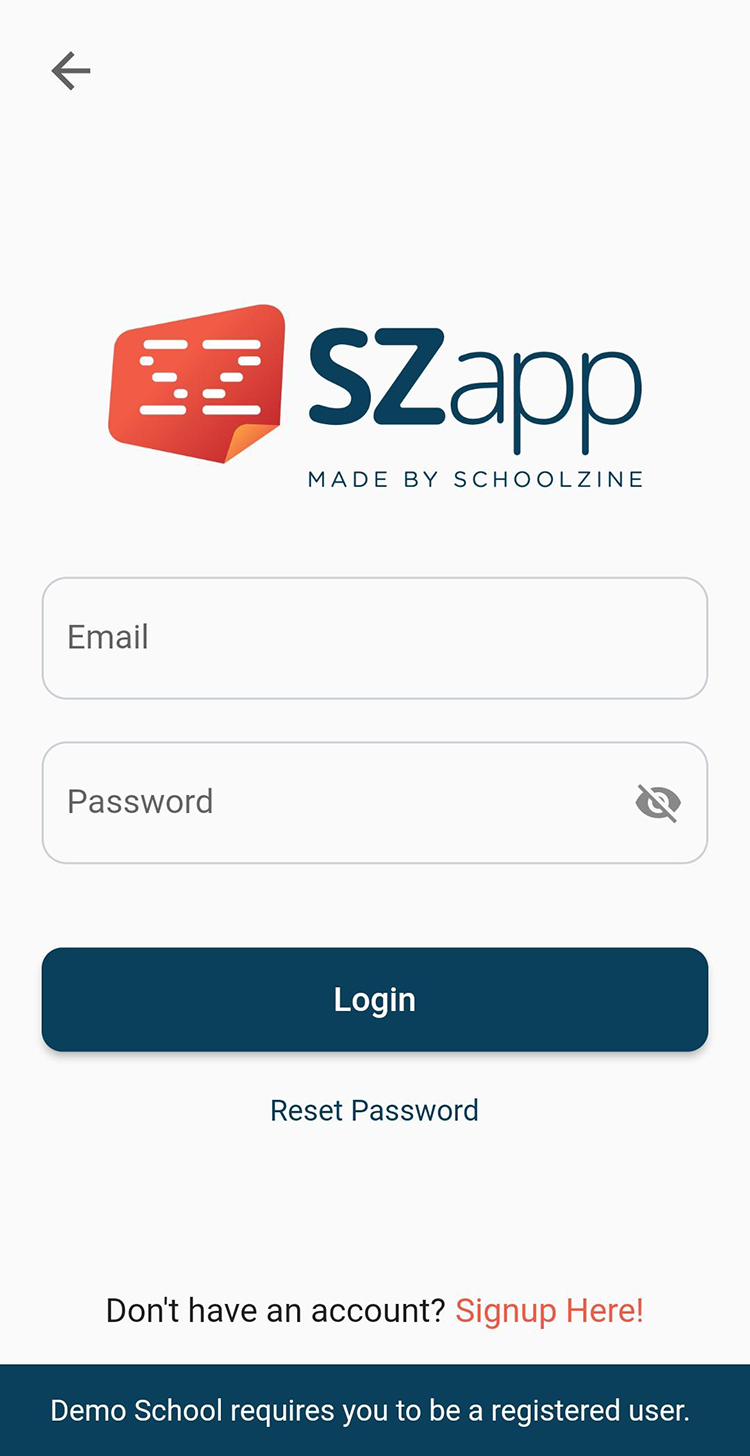 Enter your email and name.
Create your password.
Confirming your Email Address
Once registered you will be sent an email to confirm your email address. Open your mail program and click/tap the URL to confirm.
Upon completion, you will then be shown a confirmation screen.
Allowing Permissions
Upon installation of the update, you will be asked to allow access to storage on your device. This is required to ensure that SZapp can access the necessary files to store crucial data on your device.
Please click the affirmative options on each pop-up.
Note: The pop-up message you see may differ depending on your device.
Managing Notifications
Choose which group/s you would like to receive notifications from.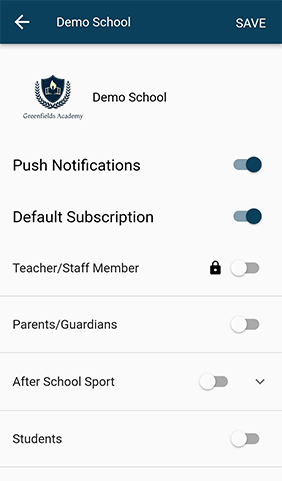 Groups with arrows indicate that there are sub-groups which you can join.
Home
The Home tab displays the most recent news item and links to important school information and tools.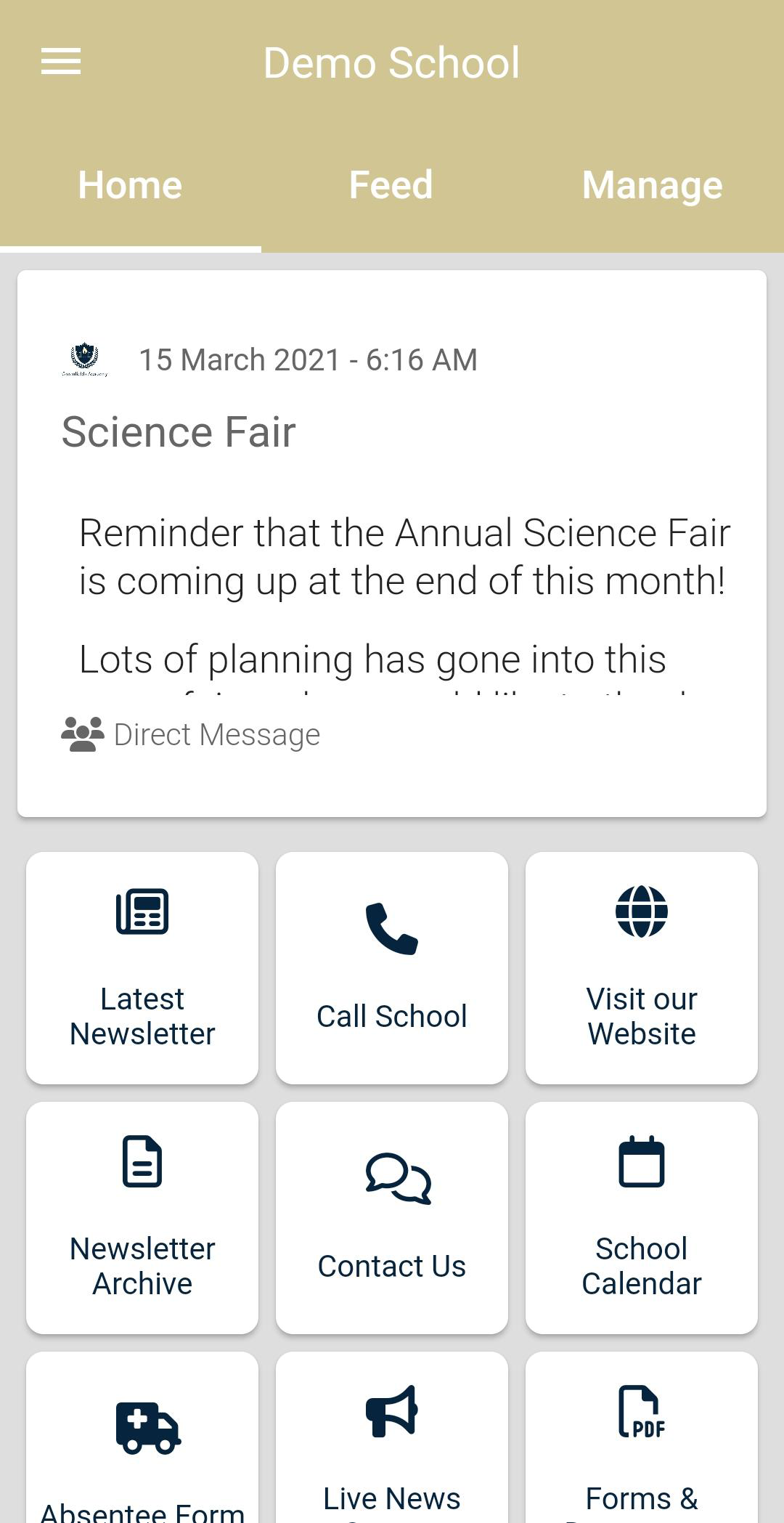 Feed
The Feed tab shows a summary view of all news items which you have subscribed to.
Manage
The Manage tab allows you to customise what information shows in your news feed and what push notifications you will receive.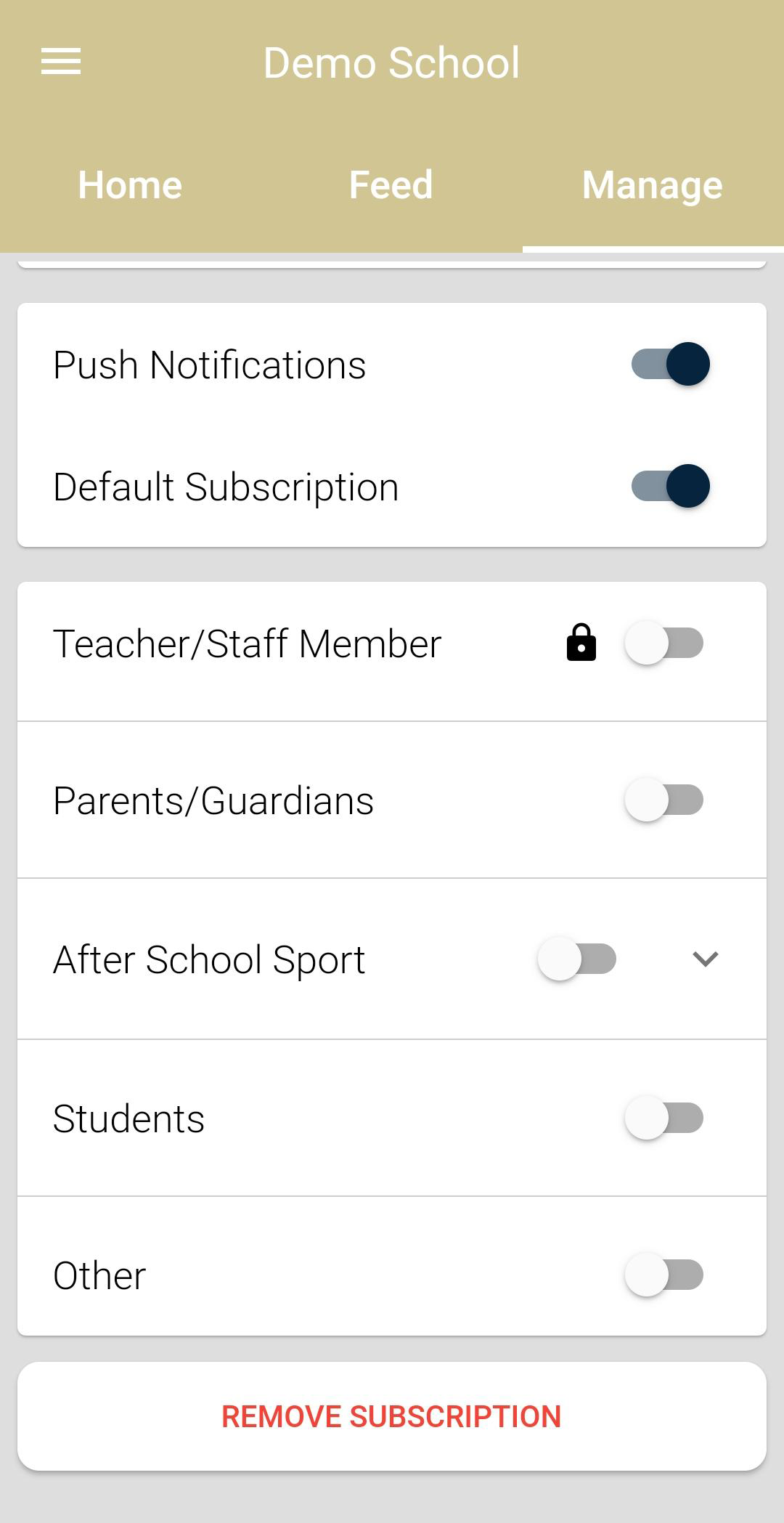 For more information please view our FAQs
Canberra Trip 2018
This week our Year 6 students and Miss Crawford are travelling around Sydney and Canberra. Some of the places they will visit include the Mary McKillop Centre, Captain Cook Harbour Cruise, Australian War Memorial, Questacon, National Museum of Australia, Royal Australian Mint, Australian Institute of Sport, Tobogganing at Perisher, Parliament House and much more. I am sure they will return with many great stories and photos to share.
NAIDOC Celebrations
In the last week of Term 2, we celebrated National Aboriginal and Torres Strait Islander Week. The theme for NAIDOC this year was, 'because of her we can'. I would like to sincerely thank Wendy McKellar and Nyarula Fogarty for your wonderful support during NAIDOC week and all you do to enhance the cultural experiences for the students at our school. Students participated in a number of NAIDOC activities including storytelling through artwork, boomerang painting, dancing, learning words from the local language and taste testing emu, crocodile and kangaroo sausages. All activities were thoroughly enjoyed by all students.
Class and Uniform Awards
Prep/1

Konrad Hoyling

For great work during Mathematics lessons.

Sterling Woodcroft

For settling back into school well.

Year 2/3

Max Manning

For working hard in our new Science unit – Earth's Resources.

Bella Anderson

For being an excellent role model for her class peers.

Year 3/4

McKenzie Thomas

For great work in Mathematics activities.

Bailey Ibell

For improved effort during classroom activities.

Year 5/6

Bianca Wharton-McKellar

For being persistent and completing a difficult task.

Clay Tanner

For displaying a positive attitude towards class tasks.

Uniform

Amaya Partridge

For wearing your uniform with pride.

Charlotte Ramsay
Happy Birthday
Happy birthday to all the students and staff that have a birthday this month.
Megan Hatchman – 3rd July
Mrs Haig – 6th July
Bobby-Jo Jordan – 8th July
La'Shanti Seckold – 9th July
Thomas Wadeson – 19th July
Max Manning – 22nd July
Geoffrey Rynne – 29th July
Student Protection
Our Schools Student Protection Contacts are:
Mrs Kathleen Fagan (Teacher/Librarian)
Mrs Carolyn Crick (Admin Officer)
Mr Mike Thomason (School Guidance Counsellor)
Miss Polly Crawford (Acting Principal)
School Fees
At Sacred Heart, we have several payment options for your convenience: Cash, Cheque, ETPOS, Direct Debit and Centrepay. For further details on these payment options please see the school office.
Direct Deposit Details
| | |
| --- | --- |
| Account Name | Sacred Heart Primary School |
| Account Number | 525130100 |
| BSB | 064 786 |
| Reference | Account Number |
Uniform Reminders
The school uniform represents the pride we have for our children and our school. A smart, neat and user-friendly uniform encourages the children to take pride in their appearance and in the school. The school uniform requirements:
Polo Shirts

Green/Yellow polo shirt (available from the school office)

Sports Shirt

White polo shirt (available from the school Office)

Worn once a week – on Thursdays.

Skorts or Shorts

Bottle green skorts

Bottle green shorts

Socks

White socks

Shoes

ALL BLACK shoes (preferably joggers)

Flat brown/black sandals (optional)

COLOURED JOGGERS ARE NOT SCHOOL UNIFORM

Hat

Green school hat (available from the school Office)

Tracksuit Jumper

Bottle green tracksuit jumper

Tracksuit Pants

Bottle green tracksuit pants

Skivvies

A green, white or yellow skivvy may be worn underneath the school shirt.

Beanies and Scarves

Bottle green
Hat
Our school policy is 'NO HAT – NO PLAY'. A green school hat must be worn and can be purchased form the office.
Jewellery
The only jewellery allowed is one set of fine studs or sleepers, a chain with some form of religious significance and watches.
Nail Polish
Nail polish is not to be worn.
Hair
Children's hair must be neat and tidy. If hair is below the collar it needs to be tied back with appropriate white or green accessories. It is expected that hairstyles reflect the code of dress required by the school. The colouring of hair and unusual hairstyles are not acceptable.
Tuckshop
Thank you to all the parents who volunteer in our school tuckshop. We are always looking for more volunteers, so if you interested please let the office know. We just ask that cars be parked outside the school grounds to ensure student safety.
Tuckshop Roster
| | | |
| --- | --- | --- |
| Day | Volunteer | Cake Cooker |
| Friday 27th July | Carla Mills | Jess King |
| Monday 30th July | Pupil Free Day | Pupil Free Day |
| Friday 3rd August | Mindy Wharton | Jenny Webb |
| Monday 6th August | Kerri-Anne Tuckwell | Danielle Martin |
| Friday 10th August | Carla Mills | Yvonne Brain |
| Monday 13th August | Kirsty Schmidt | Alice Behrendt |
| Friday 17th August | Lauren Schmidt | Mandy Hoyling |
Sacred Heart Parish
Church Times
Sunday 29th July – Eucharistic Service @ 9am
Sunday 5th August – Eucharistic Service @ 9am
Sunday 12th August – Eucharistic Service @ 9am
Sunday 19th August – Mass @ 5.30pm
Saturday 25th August – Mass @ 5:30pm
Sunday 26th August – Mass @ Eulo 9am
Community News
Term 3 Important Dates
Wednesday 25th July

Mike Thomason Visiting (School Guidance Counsellor)

Thursday 26th July

Mike Thomason Visiting (School Guidance Counsellor)

Friday 27th July

Assembly 8:45am

Mike Thomason Visiting (School Guidance Counsellor)

Saturday 28th July

Year 6 arrive home from Canberra

Monday 30th July

Bishop's Inservice Day

Pupil Free Day

Tuesday 31st July

QLD Cricket Workshop

Thursday 2nd August

Student Council Meeting 8:30am

Friday 3rd August

Catholic Education Week Liturgy 2pm

Thursday 9th August

Assembly 8:45am

Friday 10th August

SHPS Athletics Carnival

Tuesday 14th August

Year 5/6 Coding Kids Workshop

Friday 17th August

District Athletics

Friday 24th August

Assembly 8:45am

Wednesday 29th August

Magic Show 11:30am

Mike Thomason Visiting

Thursday 30th August

Mike Thomason Visiting

Friday 31st August

Father's Day Liturgy 2pm

Thursday 6th September

Regional Athletics

Friday 7th September

Assembly 8:45am

Regional Athletics